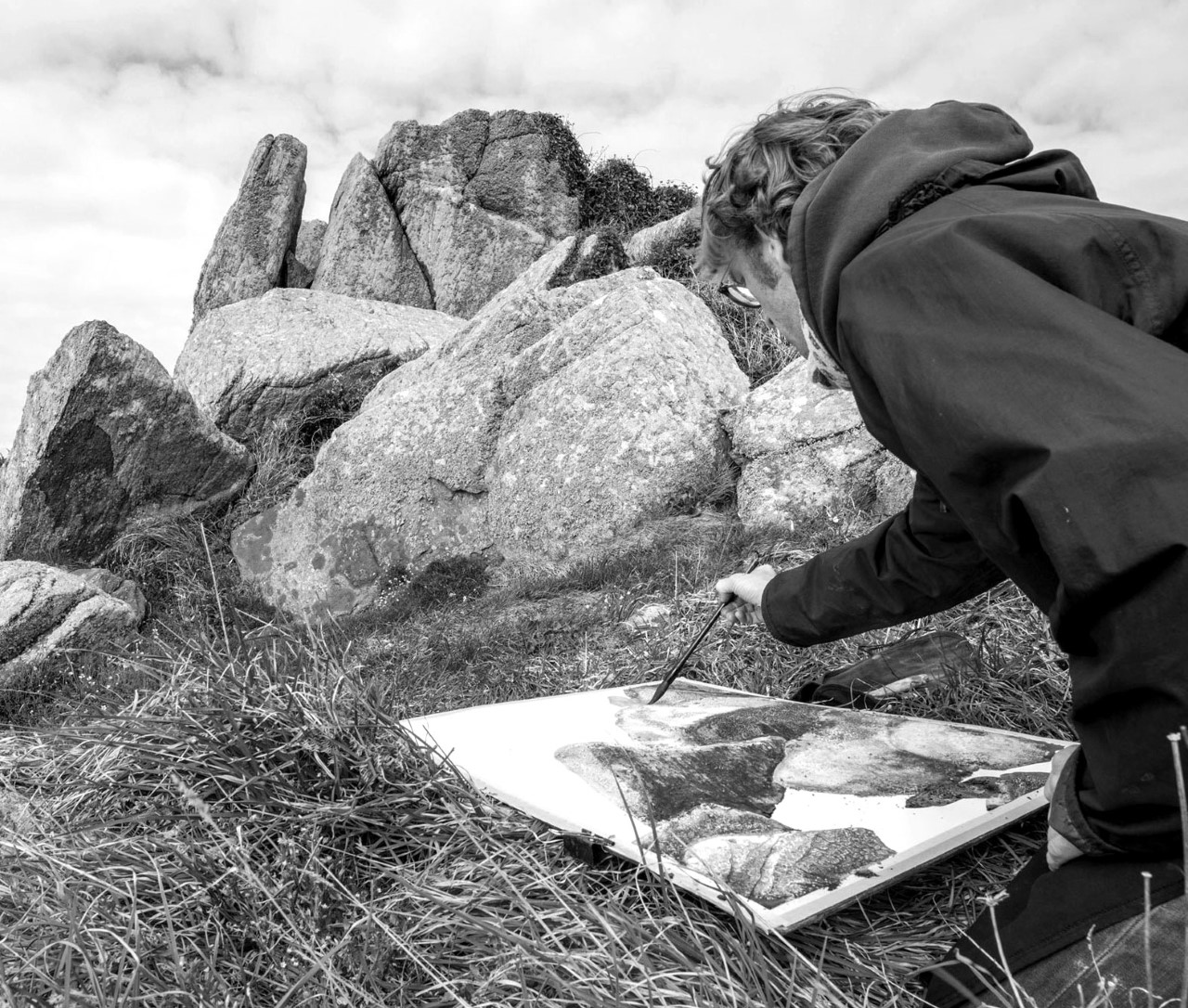 yann bagot
Yann Bagot was born in 1983. He lives in the Fontainebleau region and works in Montreuil.
He graduated from the National School of Decorative Arts in Paris (EnsAD) in 2008.
His is member of ADAGP, Paris
Yann Bagot develops a work of drawing in and with the landscape. By ink, he creates images of the natural sites he has seen and experienced. He attaches himself to working outside, in unstable spaces where the movement is permanent (shores, mountains…). Each environment encourages him to design a device where an encounter takes place between the pictorial material and that of nature. The moments when everything can change, rain, wind, activate his experiences. He captures the present moment, captures the effects caused by natural phenomena.
Through his experiments, he works like an archaeologist, reveals the memory of stones and seas, brings back the first landscapes. In his works, time is inscribed, the trace of a movement, of a natural phenomenon. Artistic experiences and possible upheavals of natural elements come together.
Between abstraction and figuration, macroscopic and microscopic view, his works refer to the strength and fragility of landscapes that are beyond us and thus encourage us to become aware of the changes that these landscapes are constantly undergoing and of their future.
Yann Bagot, A drawing in and with Nature – Pauline Lisowski, 2017