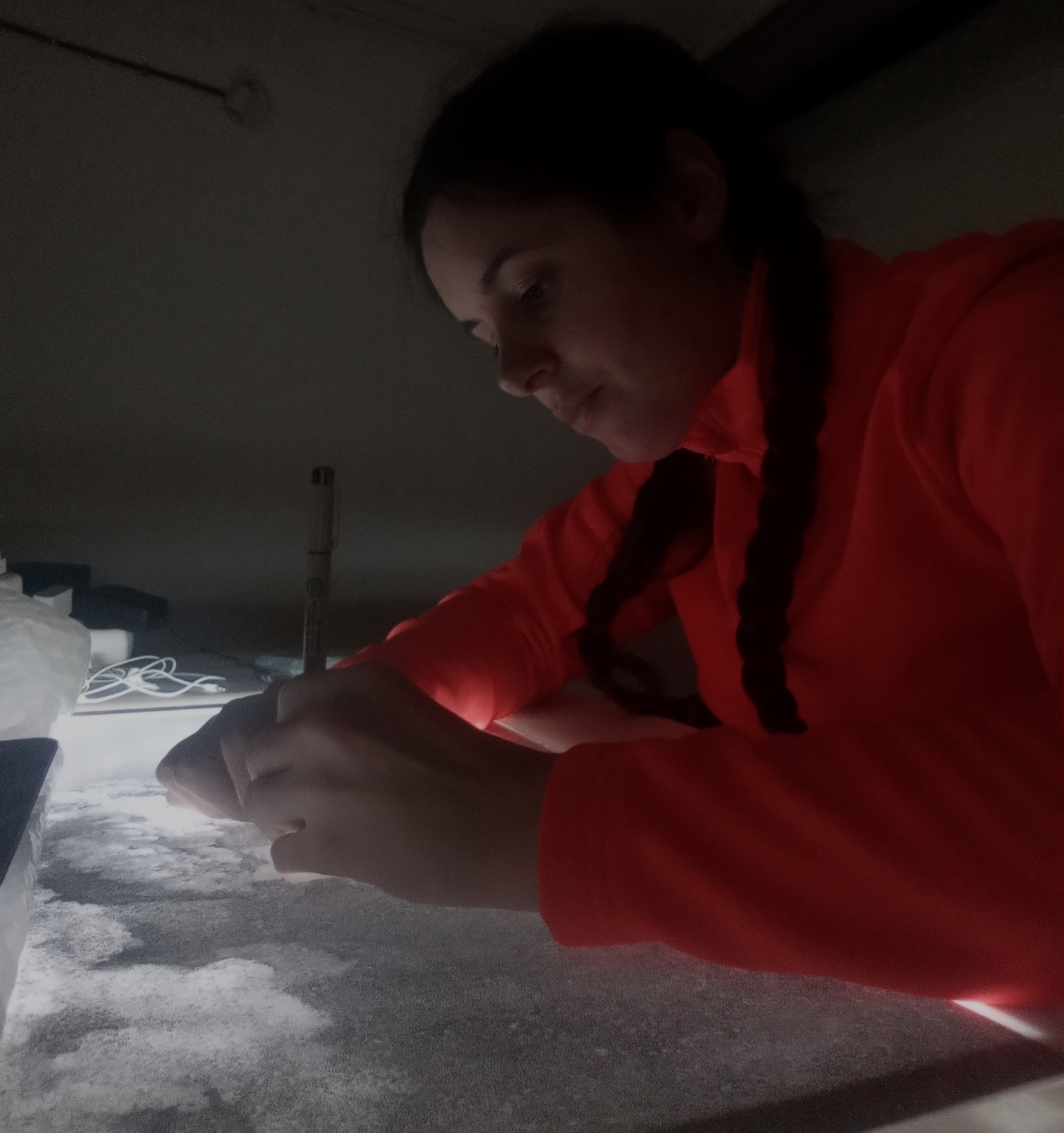 rebecca brueder
Rebecca Brueder was born in 1993. She lives and works in Marseille. She is graduated from the Art School of Pyrénées – Tarbes (Master Grade) and graduated from l'Ecole des Beaux Arts of Nîmes.
What feeds Rebecca Brueder's daily work is the idea of ​​stone. Stone not as a material, but as an object: its shape, its weight, its color, the curves it draws, its lines… The artist is interested in what it represents, a dumb world, an idea of body which remains with us, which is waiting for, a relation to melancholy, a poetic form linked to the idea of ​​something perennial, inert, listening.
A form which undergoes and which is not supposed to grow, which transforms into dissolution.
The idea of ​​stone is something Rebecca Brueder associates with the object, an object that is not attached to something, a solitary form which seems to evolve alone. She likes the idea of ​​so-called "stone", these mineral objects that come in thousands of different features. It is from this perspective that she approaches forms or even informs them, and immerses in an inert material the idea of ​​a displacement or a will.