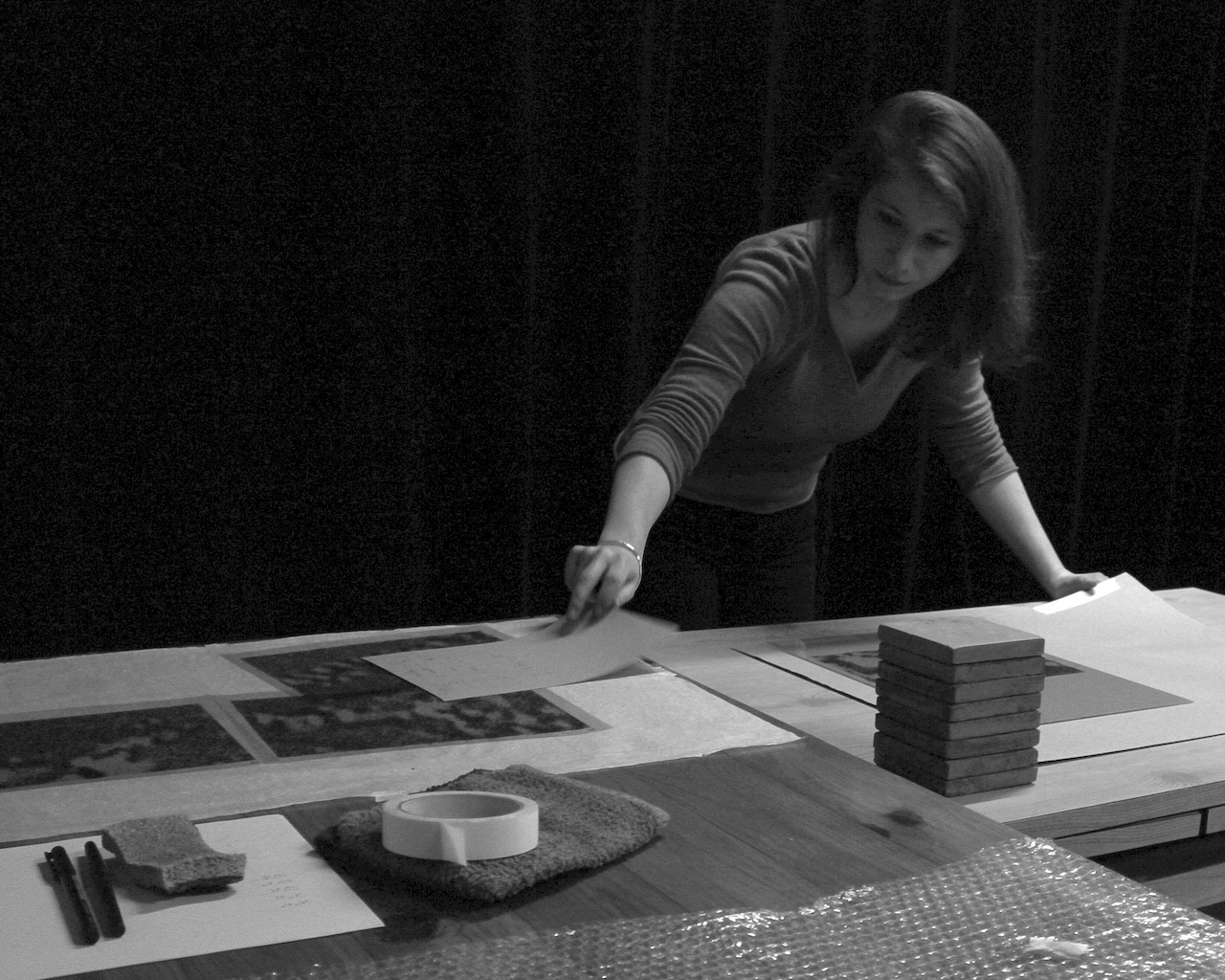 leah desmousseaux
Born in 1995, Leah Desmousseaux lives and works in Nantes. She graduated from the School of Fine Arts of Nantes Métropole with congratulations. She's Laureate of the Art Students Week 2018, chaired by photographer Patrick Tourneboeuf.
Crossed by the figures of the vestige and the desert, Leah Desmousseaux's photographic research consists in a visual and experimental approach around the hybridization of analog and digital processes. She is interested in the archaic techniques of this medium which, in the XIXth century, was carried by the pictorialist movement and by romantic aesthetics. She understand the desert landscape as a radical, mineral and wild otherness, conducive to the re-evaluation of the human scale and the languages ​​beetwen people and environment.
Antiquities museums, natural history museums, archaeological and geological sites, illustrated books and internet flow are all places of archives from which she extracts the raw material of her laboratory work. Through both optical and haptic manipulation of the image-matter, she seeks to decontextualize and encrypt the reading of these objects from memory in order to open a contemplative reflection on the making of our representations and our stories.