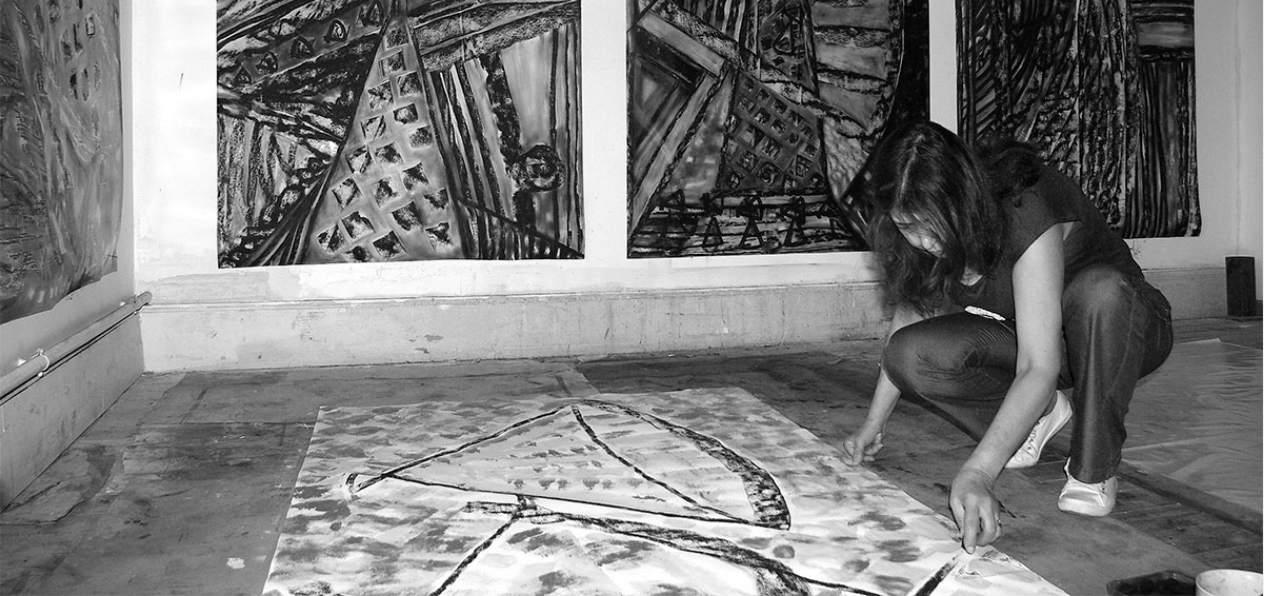 ilhem ellouze
Born in 1957 in Sfax in Tunisia. Sculptor and painter, Ilhem Ellouze is a recognized artist on the Tunisian art scene.
Tunisian living in France, Ilhem Ellouze is using for many years what she calls "the module". This form, composed of two cones, could be interpreted as any signifier (the artist sometimes speaks about a representation of human in his universality). But, by obsessively occupying the space (canvas, drawing, or even the ground when it comes to her metal sculptures), this object exploited to the point of wear, taken up and repeated, studied alone or in number, reveals itself as a real subject of plastic and aesthetic research.
Her large charcoals, presented at the Robet Dantec Gallery, show another side of his work where the material, lightened in color, offers a pattern's perception as crossed by light.