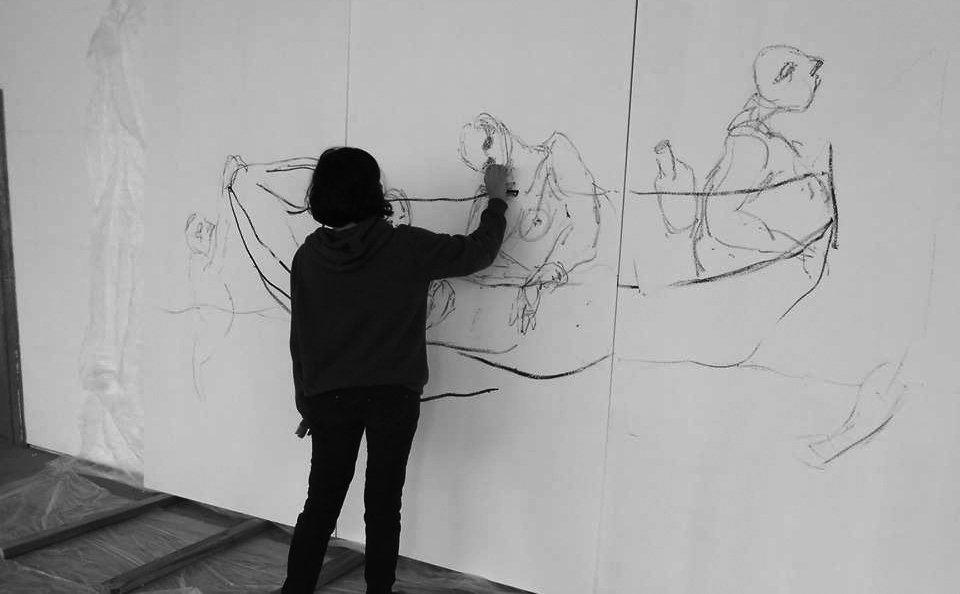 haleh zahedi
Born in 1982 in Tehran (Iran), Haleh Zahedi now lives in Strasbourg. In 2018, she obtained the title of Doctor of Fine Arts (University of Strasbourg) with a thesis entitled From Me to Drawing. The plastic expression of madness.
"Undeniably Haleh Zahedi lets her imagination run wild, draws on a strong introspection of images that the world has brought for her and in her. It is an analytical work that is concerned with looking at the confines of memory, on this crest line (or this abyss, and it is the same thing) where we fugitively capture the forces telluric, the strangers of us and in us. The drawing advances like Odilon Redon's quest, capturing the distant and seeking to give it face in the statement of the shape, in the breathing of black. She uses charcoal, ink, and sometimes white to streak the austere sharpness of consciousness. She fills the image with the terror that the world often makes and of her own astonishment surely arisen from childhood. We can also evoke the metamorphoses of Ovid where trees for example take human forms. We can cite the French edition, Songe de Poliphie (1546) where the tree turns into a woman, in an endless chain and where the last one preserves the memory of the tree by keeping on her head a branch of leaves, a plugged. »
Extract from the text of Germain Roesz, published in the catalog « Women and chimeras », 2015.